Practice Areas
We are dedicated in helping our clients understand the complex texture of the law. We believe in helping our clients protect themselves and their families' interest and safeguarding the future of their children through hard work and ongoing communication. In order to do that, we provide representation to clients in the areas listed to the right.
Family/Domestic Violence
Family Violence has been and still is a major problem in our society. It is primarily a problem of men physically abusing their spouses, but also includes ex-spouses, girlfriends, ex-girlfriends and children. Although not as frequent, violence by women against men is also a problem. Family violence also includes restraining the victim; locking doors; not letting the victim call for help; and various similar actions of control.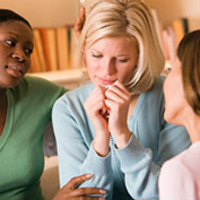 The standard civil remedies of the past proved inadequate to deal with this problem, so the "Protective Order" was created and a Protective Order requires the abuser to stay away from and not bother or harass the victim. Violation of a Protective Order is a crime and the abuser can be arrested and since there is a great pressure on the police and prosecutors to arrest and prosecute abusers, family fights often lead to one or both of the participants going to jail. Short term Protective Orders (30 days) are often granted by Municipal Courts, but a regular Protective Order must be granted by a District Judge and is in effect for two (2) years. An abuser subject to a Protective Order is not allowed to have firearms. In some cases it can interfere with employment and follow you like the plague.
Women are advised to call the police and have the abuser arrested for assault as well as apply for a Protective Order. It is very helpful to the attorney to make notes about the incident and take pictures of bruises, torn clothing and broken furniture or damaged property.
Men who are assaulted by women are advised to NOT DEFEND THEMSELVES AND "GET OUT OF DODGE" AS FAST AS POSSIBLE!!! Since so many men commit family violence, the man is arrested most of the time, unless he has more injuries and (quite often that does not help). "Slapping her" or "Holding her down" to defend yourself does not work.
If you are looking for an affordable and experienced family law attorney / lawyer for your family needs, we are well-prepared to help you. Call us at 972-682-7711, or email
attorney@billinghamlaw.com
to schedule an appointment with the attorney.